Connect with the BIMe Initiative Community
We drive engagement and action within the digital communities that shape the built environment across the world. Becoming a Supporter of the BIMe Initiative offers significant opportunity to become a part of a transformative process what is impacting on the way we design, build and manage our built assets across the globe.
Positioning your products and services in front of top-ranking digital construction professionals from around the globe.
---
Your company name will become associated with top-level research to establish your position as a thought leader within the construction industry.
---
Making your company, products and services memorable to your ideal target audience.
---
Supercharge your sales efforts by attracting new potential clients and sales leads.
---
Enhance visibility of your company name and logo by leveraging BIMe Initiatives contacts and global reach
---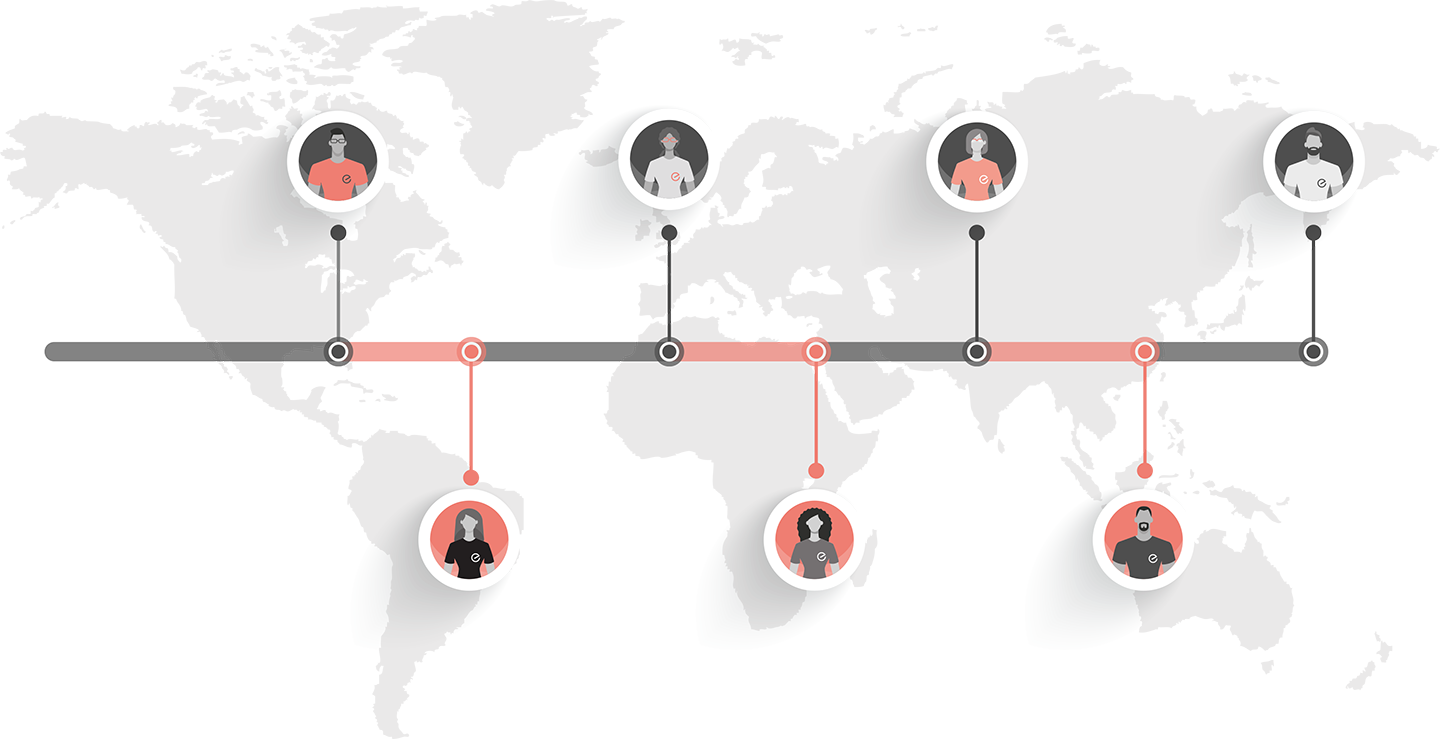 BE VISIBLE TO OUR GLOBAL COMMUNITY
At the BIMe Initiative we bring together many practitioners and researches to jointly make a positive and lasting impact on our built environment.
Our world-class knowledge and research inspire new ways of working, to achieve digital collaboration and connectivity. As a Supporter you will be directly involved in what we do, how we do it and be directly visible to our whole community and their networks.
You will connect with decision makers as well as the people behind the best ideas. You support will allow the BIMe Initiative to continue to produce informative research that is driving change.
---
There are four Supporter Packages offering varying levels of engagement and involvement in our Community and Research initiatives.
Corporate Supporter
This General Support package covers all projects and resources generated by the BIMe Initiative. It offers recognition of the Supporter through a wide variety of activities and communication engagement. The BIMe Initiative Corporate Supporter package
is most suited for organisations wishing to improve their brand recognition as leaders in the digital transformation space.
Excellence Seminar Supporter
The BIMe Initiative Excellence Seminar is held once a year with wide participation
from industry and academia. The event is widely publicised and attracts an international audience interested in digital transformation and the latest research covered by the 150+ BIMe Initiative researchers. The BIMe Initiative Excellence Seminar Supporter package is most suited for organisations who wish to place their products and services in front of Seminar attendees of highly informed practitioners and organisational leaders.
The BIMe Initiative Research Theme Supporter package provides an opportunity to support the development of new BIMe Initiative resources and tools for a priority research theme. The theme is then transformed into a micro project with clear deliverables, research team and delivery schedule. If the Supporter wishes, the theme investigated will be exclusive with all publications, presentation and knowledge resources generated to carry an acknowledgement of the Supporter. This package is most suited for organisations who are seeking to research a topic – underserved by academic researchers – and is of high relevance to their R&D business interests.
Applied Research Competition Supporter
The BIMe Initiative will launch a yearly open competition covering a specific topic of heightened interest across the construction industry. Participants in the competition will be asked to deliver an infographic and an accompanying video/short document explaining the infographic. The BIMe Initiative Community will then vote to identify the winner(s) based on their innovation/uniqueness, usability of materials delivered, and graphical/communication quality.
To find out which supporter package is most suitable for you, please download our BIM Initiative Supporters Brochure.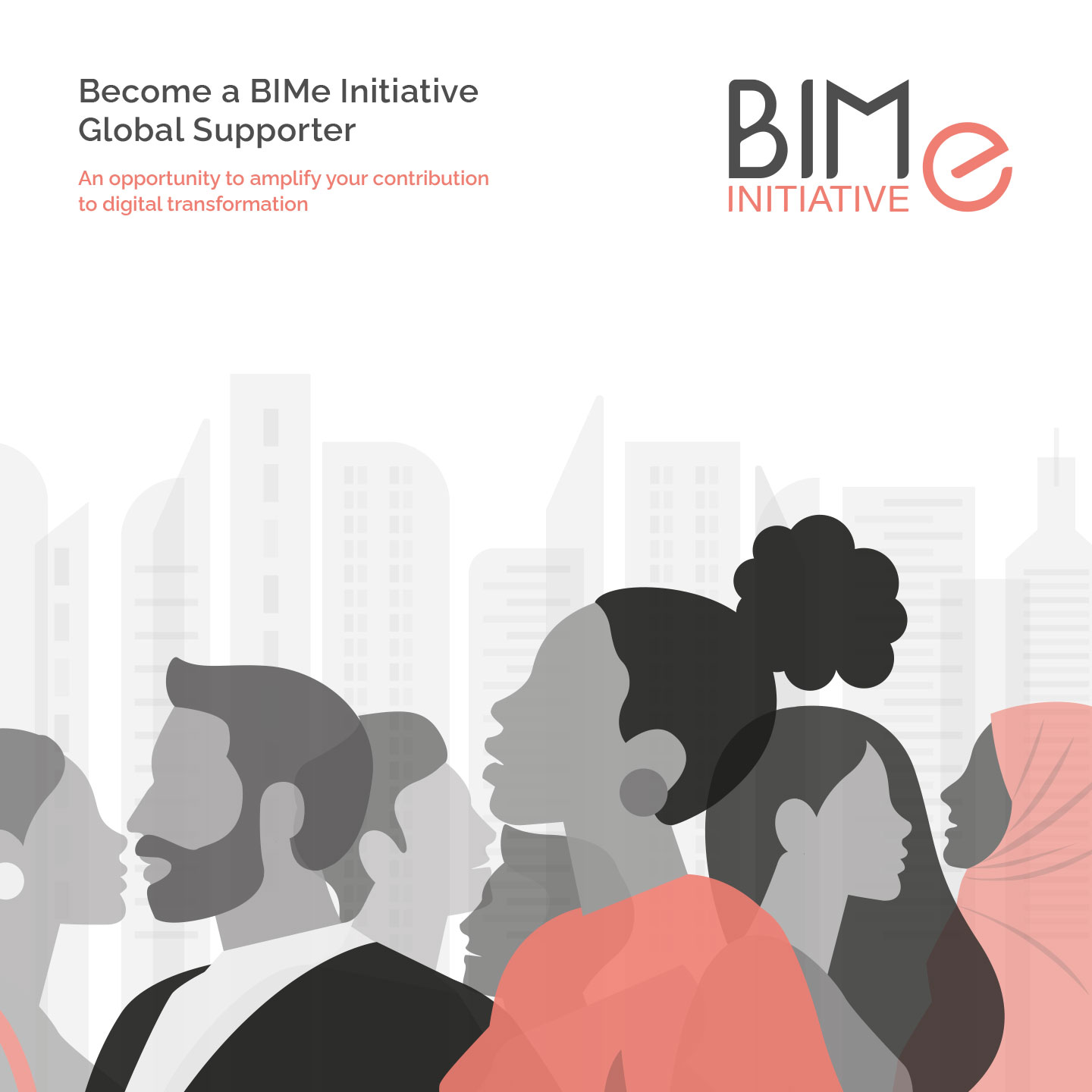 BIMe Initiative's resources and online tools are kept free and made better through the invaluable contributions of international sponsors and supporters! Special thanks to the following organisations and communities for their ongoing support:

Groupe BIM du Québec (GBQ) aims to federate the construction industry in order to democratize and structure the digital shift of the sector of activity that develops, delivers, operates and maintains the built environment in an inclusive manner.
For more information about GBQ, please visit bimquebec.org and watch their short presentation at the 1st Excellence Seminar.
BEXEL Consulting is a high-tech, construction and engineering consultancy company specialised in providing BIM project management services.
Learn more about BEXEL Consulting by visiting bexelconsulting.com and watching their short presentation at the 1st Excellence Seminar.
NOVA BIM facilitates successful construction cost management. All components can be linked to IFC data for 3D model-based management and modification.
Learn more about NOVA BIM by visiting avanova.de and watching their short presentation at the 1st Excellence Seminar.