BIM in Hong Kong 2018 study started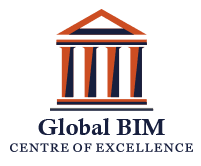 In collaboration with Tongji University, Hong Kong University of Science and Technology, University of Nottingham, and University of Hong Kong, the Global BIM Centre of Excellence (CoE) is investigating the level of BIM adoption in Hong Kong. Data collection is by invitation only and will started on May 15, 2018.
The project is led by Ms. Miranda Lui of CoE.
Proceed to Study use provided code
The BIMe Initiative will be conducting similar Macro Adoption Studies with international knowledge-sharing partners across the world. Policy Makers and Industry Associations interested in conducting a similar market-wide Macro Adoption Study in their own country are encouraged to
contact us
to discuss collaboration opportunities.