The Macro Adoption Project aims to assist policy makers in developing and/or assessing the macro BIM diffusion policies, strategies and plans within their respective markets.
The top-level project (refer to 103in) includes multiple data-collection micro projects (organised by country). These micro projects will be consecutively launched in collaboration with global Knowledge Sharing Partners (industry associations, universities and policy makers).
Data Collection (Active Micro Projects)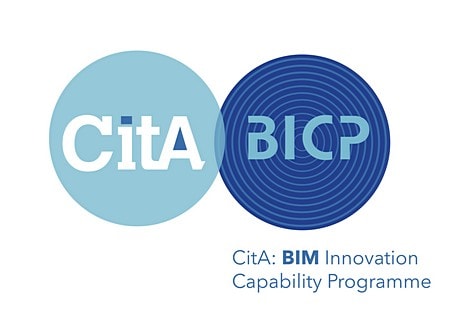 Macro BIM Adoption in Ireland
In collaboration with CitA BICP (click here)
The Macro Adoption Project is based on three years of research with multiple peer-reviewed papers published to date. The project is based on five main Macro Adoption Models depicted in the image and video below: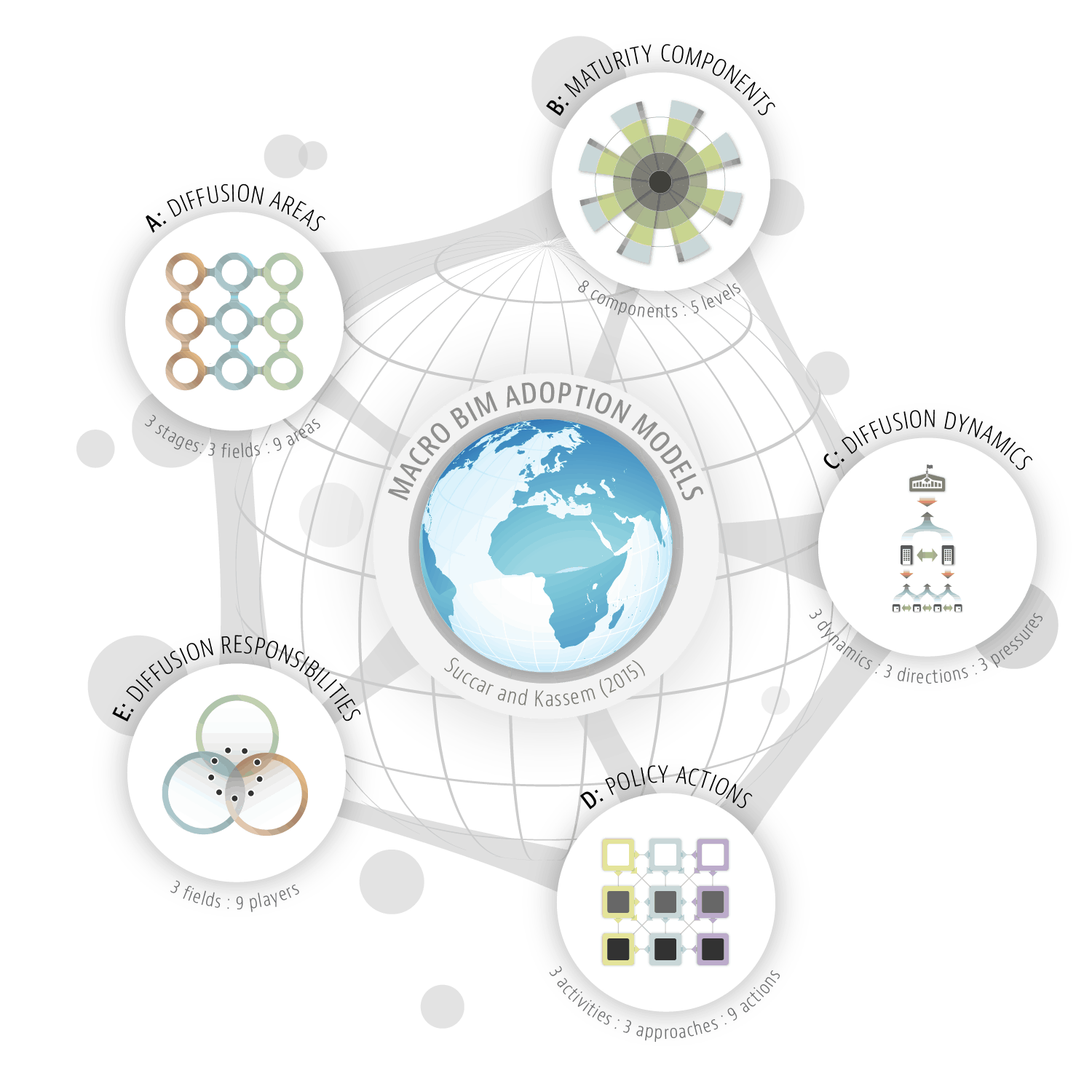 ---
This BIMe Initiative project is led by AProf. Mohamad Kassem and Dr. Bilal Succar in collaboration with from prominent researchers from outside the BIMe Research Network. If you represent an Industry Association, an University or a BIM policy development group, and would like to launch a data collection project in your country, please contact us; thank you.
Prior to being launched as a BIMe Initiative Project, the following papers were published:
Kassem, M., Succar, B., Dawood, N. (2013). A proposed approach to comparing the BIM maturity of countries. CIB W78 2013, 30th international Conference on applications of IT in the AEC industry, 9-12 October 2013, Beijing, China. http://bit.ly/BIMPaperB2
Succar, B., & Kassem, M. (2015). Macro-BIM adoption: Conceptual structures. Automation in Construction, 57, 64-79. http://bit.ly/BIMPaperA8
Kassem, M., Succar, B., & Dawood, N. (2015). Building Information Modeling: analyzing noteworthy publications of eight countries using a knowledge content taxonomy In R. Issa & S. Olbina (Eds.), Building Information Modeling: applications and practices in the AEC industry. University of Miami: ASCE. http://bit.ly/BIMPaperB1
Succar, B. and Kassem, M. (2016). Building Information Modelling: Point of Adoption, CIB World Congress, Tampere Finland, May 30 – June 3, 2016. http://bit.ly/BIMPaperA9
Kassem, M. and Succar, B. (2017). Macro BIM Adoption- Comparative Market Analysis – Automation in Construction, Article In Press May 3, 2017.
Project Impact
The project team aims to develop a dedicated online dashboard to openly share raw Macro Adoption data and comparative results – updated periodically – as interactive tables and charts for all to benefit. If you'd like to assist us (through project sponsorship) in developing the dashboard, please contact us.